Welcome to the Wiki of  A Ballad of Kings, this is the story that I (Sem Kuipers) am working on. It's not much but I am currently working on the lore and history of this story. I hope one day I will be able to write a series of books about this and I hope that I can create a good foundation with this wiki.
A Ballad of Kings
Edit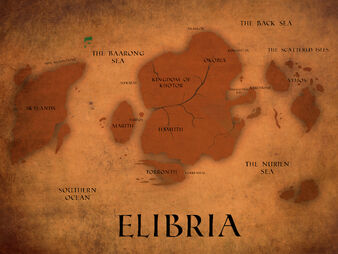 This descibes the events that occurred in the realm of Elibria. A realm that is populated by the
Khotorians
, Men and Dwarves. The Khotorians are the superior race and rule all of Elibria. They fought against the Men of Valkaar during the War of Betrayal.
This story and universe are currently still in development.
Ad blocker interference detected!
Wikia is a free-to-use site that makes money from advertising. We have a modified experience for viewers using ad blockers

Wikia is not accessible if you've made further modifications. Remove the custom ad blocker rule(s) and the page will load as expected.